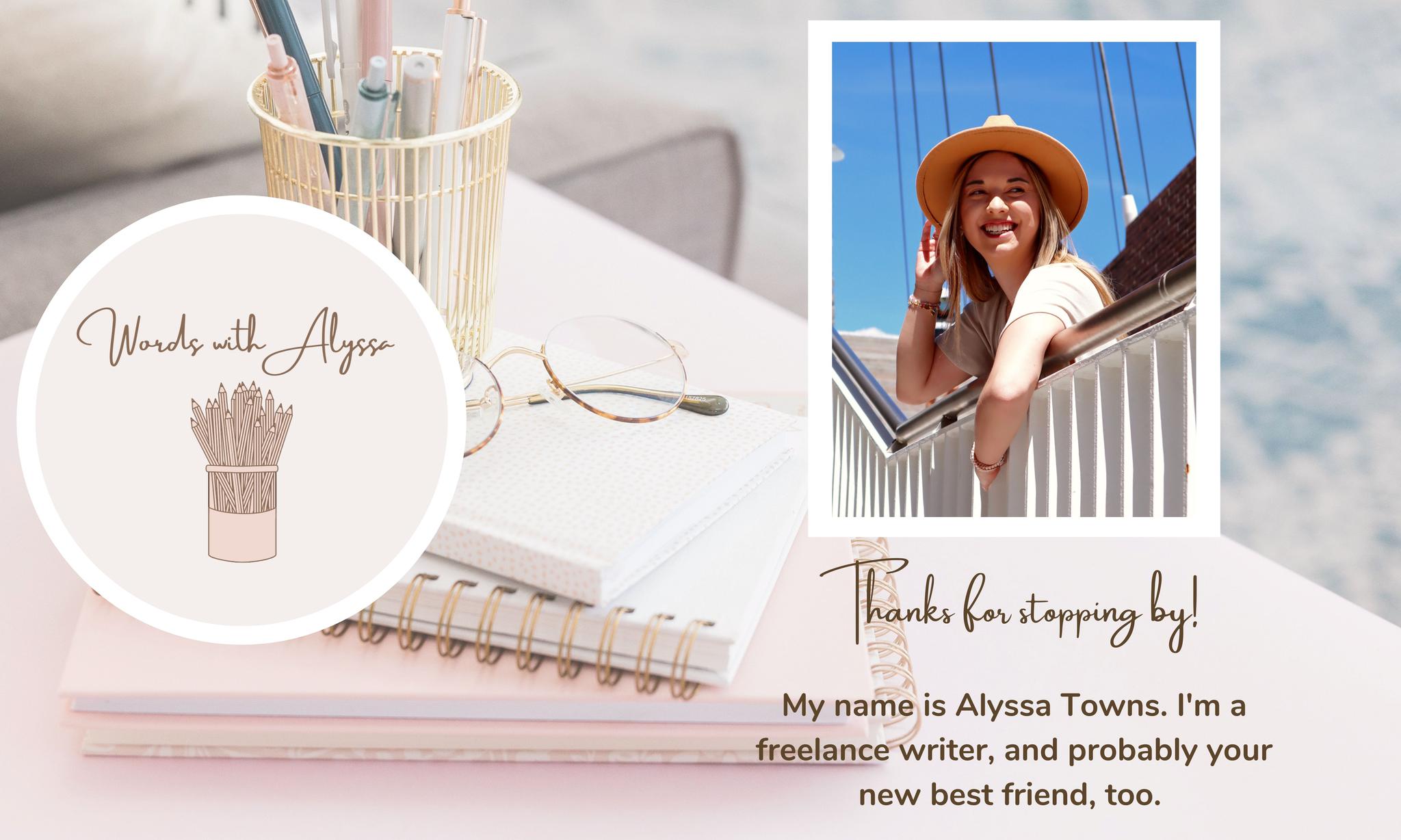 My name is Alyssa. I'm so happy you're here! I'm a freelance writer based in Denver, CO. I always dreamt of getting paid to be a full-time student, and being a freelance writer is the closest I've gotten to achieving that dream.

Crafting content after dabbling into existing research and commentary from experts lights me up. In particular, I love writing and telling stories about productivity, personal growth, and wellness.

Whether I'm working on an informative blog post that fits into a larger content strategy, a narrative style piece, or a social media caption — I strive to make readers feel deeply connected to the stories I tell. Oh, and there's one other thing you should know about me: I always use the Oxford comma!

My ultimate hope is that you find something valuable for you here. Whether it's an article packed with tips, a quote you're going to use as a new personal mantra, or a much-needed laugh on a gloomy day. Stay as long or as little as you like, and if you ever want to get in touch, don't be a stranger!